Students to learn about job opportunities in Agrifood at 10PIX Conference
Educating the next generation about the endless job opportunities in agriculture and food is important for the sustainability of the industry and is an exciting opportunity the ag community needs to build on.
Currently, we are seeing labour shortages across the industry.
One of the organizations stepping up to fill the space is 10 PIX Innovation.
Executive Director Dagmar Knutson and her team host a conference for students in grades seven to 12 where they talk about everything energy, environment and climate every fall in central Alberta.
This year's conference, which will be the third time they have done it, has made a big addition, adding several speakers who will focus on the opportunities in agriculture and food.
This year's event will be taking place at Red Deer Polytechnic on October 12.
For more on the conference go to ruralrootscanada.com
Search Results placeholder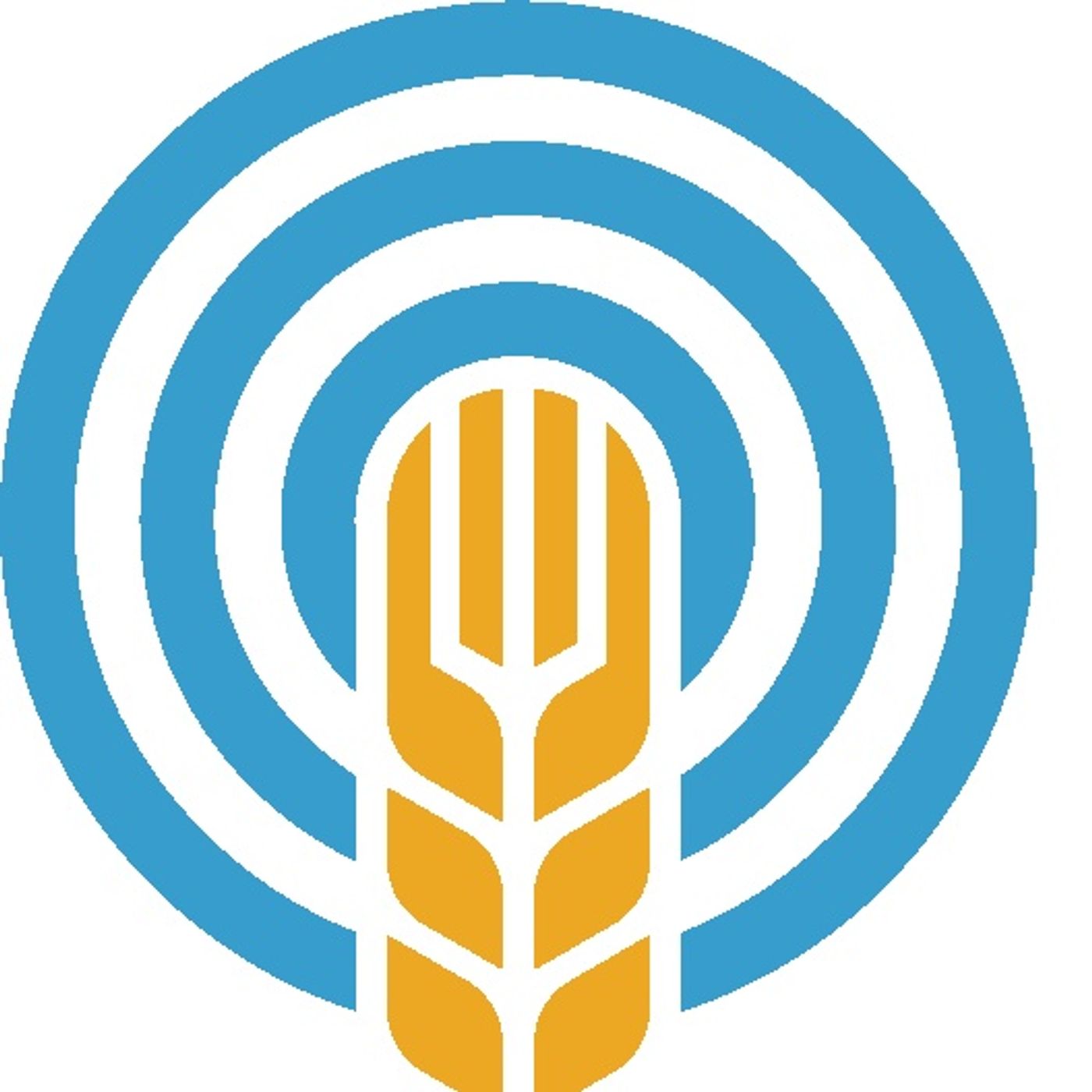 County Voice – The Alberta Ag Podcast
Irvine School Agricultural Discovery Centre celebrates success with Fall Gather Production Sale
The Irvine School Agricultural Discovery Centre is celebrating one-year of hands-on learning for students with a Fall Gather Production Sale and Farm to Table Fundraiser
Program Coordinator Nichole Neubauer talks about the first year and the big event on Saturday, September 24.
This Podcast Powered by connectFirst Credit Union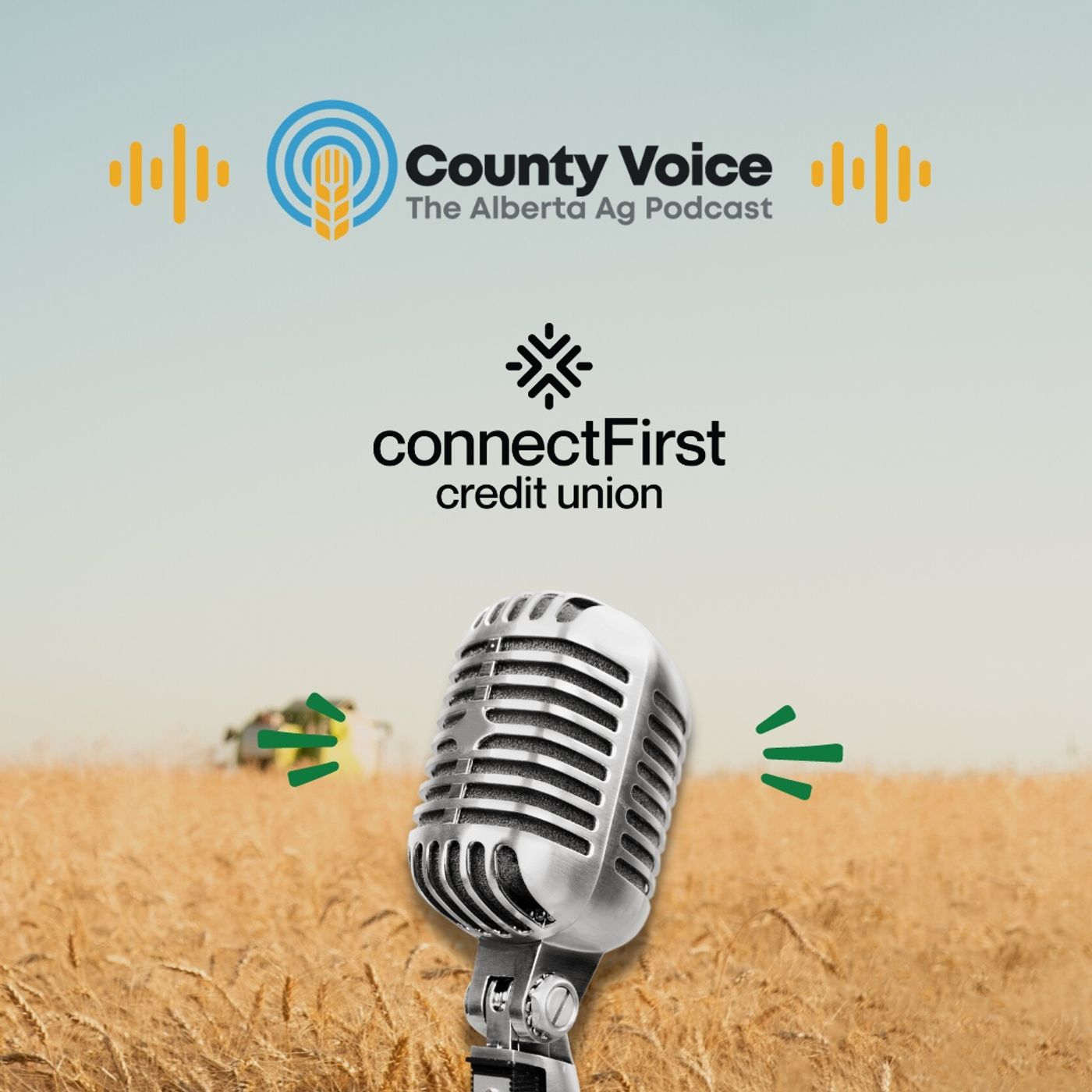 Search Results placeholder
Blooms and Balance: Navigating Business, Family, and Self-Care in Flower Farming with Rechelle Day
On this week's episode of The Rural Woman Podcast™, you'll meet Rechelle Day.
Farming has always been near and dear to Rechelle, as her mother and father's families have been farming for decades, and the spectrum has been broad (strawberries, potatoes, watermelons, alfalfa, corn, wheat, peaches, cherries, apples, pears, and the list goes on).
While experimenting with her own yard, Rechelle would reminisce about the memories she shared in the garden with her mother and Grandma, Kahler, and her interest in how different flowers grew. As each season passed, Rechelle's little garden squeezed in between Christmas Trees and became larger and larger, she soon became interested in all the different plants, and her free time (although small) was filled with learning more about the various flowers she could grow. Each season she would try to grow something new, sharing her harvest with friends and family. When COVID-19 flipped their worlds upside down, Rechelle found the greatest peace in her garden, pulling weeds and cultivating beauty through flowers. It was at that moment she decided she needed to share this beauty and happiness with others, and thus Freckled Bloom Flower Farm was born!
For full show notes, including links mentioned in the show, head over to wildrosefarmer.com/183
. . .
DISCUSSIONS THIS WEEK:
[06:14] The Benefits of Supporting Flower Farming
[16:40 ] The Value of Collaborating with Local Businesses within the Community
[20:40] Trying to Find a Work-Life Balance to Avoid Failure
[25:40] The Rewards and Challenges of Starting a Flower Farm
[36:15] The Most Rewarding Part of Being a Rural Woman for Rechelle
. . .
This week's episode is brought to you by Advancing Women Conference
. . .
Let's get Social
Follow The Rural Woman Podcast on Social Media
Sign up to get email updates
Join our private Facebook group, The Rural Woman Podcast Community
Connect with Katelyn on Instagram | Facebook | Twitter | Pinterest
. . .
Support the Show
Patreon | Merch | PayPal | Become a Show Sponsor
Shop our Show Sponsors
Leave a Review on Apple Podcasts | Take the Listener Survey
Screenshot this episode and share it on your socials!
Tag @TheRuralWomanPodcast + #TheRuralWomanPodcast
. . .
Meet the Team
Audio Editor | MixBär.
Admin Team | Kim & Co Online
Patreon Executive Producers
Sarah R. | Happiness by The Acre
Karri MV. | Leystone Farms
. . .
More with Katelyn
One on One Podcast Coaching | Learn More
Positively Farming Media | a hub for creators in the food & agriculture space | Learn More
Search Results placeholder
The pillars of succession planning with Annessa Good
When it comes to transition planning for your family's operation, where do you begin?
Annessa Good, business advisor with Farm Credit Canada, joined The Bovine to share what a transition plan is comprised of, as well as useful tips to get started and make this a positive experience for your family and business. 
This episode was recorded at the 2023 Canadian Beef Industry Conference in Calgary this August.
Have ideas for future shows? Drop us a note, on social media or via email.
Search Results placeholder
HR considerations for all people managers
Hello and welcome! This week, Erin and Hannah are joined by Stacey Redford, Head of Human Resources and Dan Wright, Head of Seeds, with Syngenta Canada to talk human resource (HR) considerations as they relate to an organization's diversity, equity, and inclusion (DEI) strategy. Stacey, who joined Syngenta in January 2022 and leads Syngenta's renewed "people strategy", answers a number of questions we have about HR's role in supporting employees and as always, Dan candidly shares a few of his leadership strategies and gives us an update on Syngenta's DEI journey. Dan and Stacey leave us with a number of great practical strategies you won't want to miss.
Search Results placeholder
Fireside Chat with Deputy Minister Chris Forbes
With harvest just around the corner, agriculture's state of the nation is here! This week Erin sits down the Deputy Minister Chris Forbes to reflect on the past year and discuss the sector's fall priorities, with discussions on regulatory and market access issues, supply chain disruption, and climate change.
Search Results placeholder
Canada's Trains & Moving Grains
Episode 4 | Wade Sobkowich
In this fourth episode of Canada's Trains & Moving Grains podcast, farmers have some timely questions for Wade Sobkowich. Wade is the Executive Director of the Western Grain Elevator Association, and answers questions from farmers about demurrage charges to producers, Bill C-49, and the possibility mandatory reporting of export sales. A can't-miss episode for grain farmers!
Search Results placeholder
Craft Maltsters Add On-Farm Value
Join us as we hear from three rural Alberta entrepreneurs who have created on-farm revenue streams that tap the appeal of high-quality, locally grown Alberta malting barley.
Search Results placeholder
The Growing Point Podcast
Resistant Wild Oat Action Committee: Tackling the Resistance Challenge Head-On
Explore the issue of wild oat resistance management in Western Canada in this podcast episode, highlighting the work of the Resistant Wild Oat Action Committee. Hear from Dr. Breanne Tidemann (Co-Chair and Research Scientist with Agriculture and Agri-Food Canada), Nathan Eshpeter (Project Manager), and Kelly Boles (Co-Chair and Business Owner at Center Field Solutions Ltd.) as they discuss the committee's formation, achievements, and impact on the industry. Learn about their future plans, resource development, and community initiatives aimed at improving wild oat resistance management. This episode offers valuable information for agronomists and farmers interested in staying informed on resistance management strategies.
Search Results placeholder
In a world where the landscape of agriculture is ever-evolving, the responsibility of cultivating the next generation of ag leaders falls on our shoulders. 
Are our classrooms adequately equipped with agricultural knowledge? 
It's startling how even in close-knit ag communities, the education on farming practices seems insufficient.
But what if we fail to nurture the youth today? Will they know the journey from field to table?
That's where Ag In The Classroom comes into play, partnering with agricultural and educational communities to connect kids and agriculture through innovative, experiential, curriculum-based programs and resources.
Join Terry, Holden and Sara Shymko, Executive Director of Ag in the Class, as they embark on a journey to cultivate a brighter future.
Let's sow the seeds of knowledge, nurture the next generation of ag leaders, and create a world where the students of today become the teachers of tomorrow. Remember, there's a place for everyone in this ag adventure!
Connect with Sara: 
Website: https://aitc-canada.ca/en-ca/ 
 Facebook: https://www.facebook.com/AITCCanada/ 
Twitter: https://twitter.com/AITCCanada
Instagram: https://www.instagram.com/aitccanada/ 
Youtube: https://www.youtube.com/channel/UCbDjICByAj9euDpyUMb9aZg 
 Family of Companies:
 https://aberhartagsolutions.ca 
https://aberhartfarms.com 
https://suregrowth.ca 
https://www.convergencegrowth.com
 Connect with us on AGvisorPro: https://getagvisorpro.com/?_branch_match_id=1190325681402129952&_branch_referrer=H4sIAAAAAAAAA8soKSkottLXz8nMy9ZNLCjQS0wvyyzOLyooytdLzs%2FVT0xKLcpILCrRTUnMAwC2pzF0LAAAAA%3D%3D 
If you want to be part of the Growing the Future community, make sure to say hi on social at: https://linktr.ee/Growingthefuturepodcast
Search Results placeholder
Ice Cream, You Scream, We all Scream for Ice Cream. But how is it made?
Take a tour with us through Foothills Creamery and see how butter and ice cream is made.  You might even discover your new favourite treat!
Turn learning into action. Download our homemade ice cream activity and give making ice cream a try.  
Search Results placeholder
Episode 59: Turning Farm into Fun with Jim Lorraine
Host Brad McCallum, Agri-Commodity Management Association, chats with Jim Lorraine, Riverbreeze Farm, on the Season 3 season finale to discuss Agritourism!
Recorded January 2023
Producer: Amy Langille (ACMA)
7 Atlantic Central Drive
East Mountain, Nova Scotia, B6L 2Z2
(902) 893-7455
Visit us: agricommodity.ca
Follow us: Facebook and Twitter: @MaritimeAgCast
Email us at: aanderson@agricommodity.ca or bmccallum@agricommodity.ca
Host: Brad McCallum
Edited by: Amy Langille of ACMA
Music: "Neon Lights" by Matt Weidauer and "Smoke in a Box" by Micah Dahl Anderson (ArchesAudio.com)
Search Results placeholder
Barley Bin Special Series – Part 3: CDC Churchill – The future of Canadian malting barley
Welcome to a special edition of the Barley Bin podcast!
Usually, our goal with this podcast is to bring you right inside the barley bin. But today, we're going to do something a little different – we're taking you on a trip back through time, deep into Canadian barley history.
In parts 1 and 2, we heard about the development of Harrington, the first two-row malting barley variety to come out of a Canadian breeding program, and the varieties that followed it in subsequent decades, most notably AC Metcalfe, which seemed to satisfy demands of farmers and maltsters/brewers at the time of its release in the late 1990s.
But in the early 2000s, everything was about to change again – marking more challenges ahead for our breeders. Welcome to Part 3 of this special edition of the Barley Bin: CDC Churchill – The future of Canadian malting barley
Search Results placeholder
In this episode I talk about where I have been the last year and where this podcast will be going. I also dive into the announcements of new investments into the agriculture tech industry from corporations like Amazon and Microsoft. With the addition of how great the show Yellowstone is and the potential implications this show could bring to bridging the gap between consumers and producers. 
Search Results placeholder